Welcome, fellow travelers!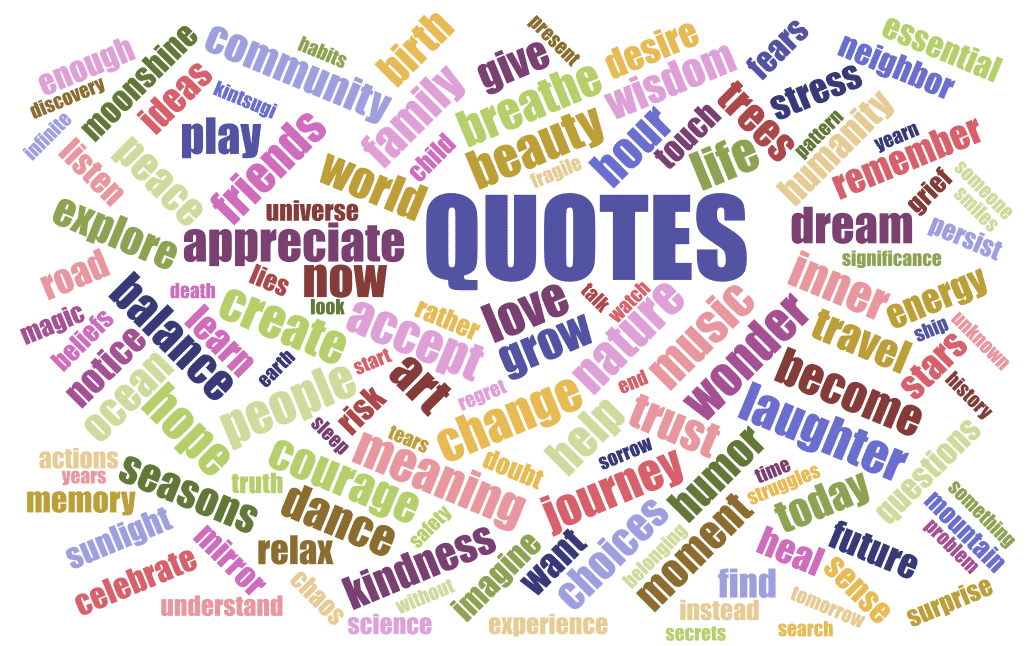 The brevity and wit of a good quote is like a drop of distilled truth. Funny, profound, insightful, heartbreaking… Quotes encompass the full range of human experience.
Since quotes have often given me clarity, enjoyment, and comfort I'd like to share as many of them as I can with others.
I've collected quotes for over forty years. My personal collection numbers well into the hundreds. We'll just have to wait and see at what rate they get posted.
About the Quotes
I was first drawn to quotes because they offered succinct little snapshots of the world and all things in it. The best ones offered understanding, hope, guidance, and humor about living a good life. About figuring out what a good life even is.
Being alive inevitably includes a certain amount of pain and suffering. One of the most important questions we each have to answer is how we are going to live in the presence of suffering. We tend to try and handle it alone rather than ask for help.
About Me
The same values that gave me a life-long love of quotes are what eventually brought me to my professional work as a Relationship Therapist.
I'm not comfortable with other people suffering. Where possible, I feel drawn to help. It's an honor for me to sit with others and help them sort through what a good life means to them, and how to live it a little more every day. This is my passion and my gift. I find it deeply life-affirming and positive.
~Rebecca Chesin
Relationship Therapist
Twin Cities Relationship Resources, LLC
________
Note: I've done my best to include correct attributions. It can take a lot of time and effort to find a credible reference as to who actually and originally said/wrote something. If you have reliable information about the source of a quote, by all means send me a note and I'll look into it.